IS&T Award - 2006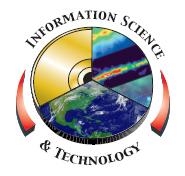 Congratulations to Edward Masuoka, recipient of GSFC's Sixth Annual Excellence in Information Science and Technology Award
This award is presented annually to the Goddard employee(s) who best exhibit(s) broad, significant contributions to Goddard programs or projects in the areas of information science and technology. The award recognizes career achievement or a specific act of exceptional merit that was completed in the previous year.
Edward Masuoka, Head of the Terrestrial Information Systems Branch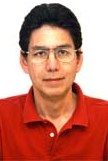 The 2006 Award was presented to Mr. Edward Masuoka. Edward Masuoka is the Head of the Terrestrial Information Systems Branch at NASA Goddard Space Flight Center.  For the last 10 years, he has led a team of civil servants and contractors developing software and science processing systems for the MODIS (Moderate-resolution Imaging Spectroradiometer) instruments on the Earth Observing System's Terra and Aqua spacecraft.  Current projects his team is pursuing include: improving data access and distribution of MODIS products and the generation of well calibrated long-term data sets from earth-observing satellite instruments.  He holds a BS degree in geology from Harvard University and a MS degree in geology from the University of Tennessee.
The Spring 2006 Series concluded on May 17, 2006 with a special colloquium held in conjunction with presentation of the Center's sixth annual Excellence in Information Science and Technology Award.
Award Winners: 2001 | 2002 | 2003 | 2004 | 2005 | 2006 | 2007 | 2008 | 2009 | 2010 | 2011 | 2012 | 2013 | 2014 | 2015