IS&T Award - 2009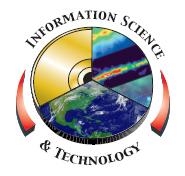 Congratulations to Curt Tilmes, recipient of GSFC's Ninth Annual Excellence in Information Science and Technology Award
This award is presented annually to the Goddard employee(s) who best exhibit(s) broad, significant contributions to Goddard programs or projects in the areas of information science and technology. The award recognizes career achievement or a specific act of exceptional merit that was completed in the previous year.
Curt Tilmes,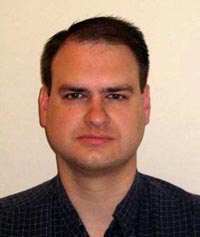 Terrestrial Information Systems Branch
Code 614.5
The 2009 award was presented to Curt Tilmes on May 13, 2009 and is receiving this year's Excellence in Information Science and Technology Award because of his achievements in the processing, archival, and distribution of satellite ocean biology and sea surface temperature products to the Earth science community over the past quarter century. Curt Tilmes is currently the technical lead on two Ozone processing projects: the Ozone Monitoring Instrument (OMI) Science Investigator-led Processing System (SIPS) which has been processing ozone data from the Earth Observing System's Aura spacecraft since its launch in 2004, and the Ozone Product Evaluation and Analysis Tool Element (PEATE) which is preparing to evaluate data from the National Polar-orbiting Operational Environmental Satellite System (NPOESS) Preparatory Project (NPP) after its launch. 
Curt also played a key role in the MODIS (Moderate-resolution Imaging Spectroradiometer) Emergency Backup System (MEBS), and was the lead system architect of the MODIS Data Production System (MODAPS) that has been processing data from the EOS Terra and Aqua spacecraft since their launches in 1999 and 2002.
Prior to coming to NASA in 1994, he supported the U.S. Department of Education's Office of Educational Research and Improvement, helping establish their first internet presence. His title was "Internet System Engineer" before most people had heard of the internet. As part of this work he briefed agency officials and teachers from across the country on the internet and its promise for the future. 
He holds BS degrees in Computer Engineering and Computer Science from Virginia Tech, and MS degrees in Computer Science and System Engineering from Johns Hopkins University and is currently a doctoral candidate at the University of Maryland, Baltimore County. 
The Spring 2009 Series concluded on May 13, 2009.
Award Winners: 2001 | 2002 | 2003 | 2004 | 2005 | 2006 | 2007 | 2008 | 2009 | 2010 | 2011 | 2012 | 2013 | 2014 | 2015