IS&T Award - 2010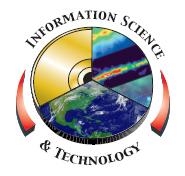 Congratulations to Carey Noll, recipient of GSFC's Tenth Annual Excellence in Information Science and Technology Award
This award is presented annually to the Goddard employee(s) who best exhibit(s) broad, significant contributions to Goddard programs or projects in the areas of information science and technology. The award recognizes career achievement or a specific act of exceptional merit that was completed in the previous year.
Carey Noll, 

Solar System Exploration Data Services Office
Code 690.1
The 2010 award was presented (**video not currently available**) to Carey Noll on May 19, 2010. Carey Noll has provided data management support for a global space geodesy infrastructure for nearly thirty years. She currently serves as the architect and manager of the Crustal Dynamics Data Information System (CDDIS). This internationally recognized system has been NASA's active archive of space geodesy data, derived products, and supporting information since 1982. The CDDIS provides support for studying long term, systematic measurements of the Earth system. Carey has used database management, applications programming, web development, and metadata and formatting standards to implement a data system utilized by not only geodesists but scientists performing research in solid Earth studies, sea level monitoring, geohazard impacts, and ocean, atmospheric and hydrological science. 
The CDDIS has also been a primary source of data and products for the International Association of Geodesy (IAG) and its cooperative, federated services. Carey has had a key role in implementing their data information infrastructure, which is a fundamental component to the successful support of analysis centers, pilot projects, and working groups within the IAG. She is currently working on the integration of information about the CDDIS archive holdings into the Earth Observation System Data Information System (EOSDIS), the Global Change Master Directory, and the data systems of the international Group on Earth Observations, GEO. 
Because of her leadership in implementing a key data system for its services, Carey was elected as a fellow of the IAG. She is also a member of various directing bodies of these services as well as the IAG project, the Global Geodetic Observing System, or GGOS. 
Carey graduated from Western Maryland College in 1979 with a B.A. in Mathematics. She has worked in information technology at NASA GSFC since 1981, supporting many national and international programs such as NASA's Crustal Dynamics Project, the IAG, and the EOSDIS. 
Award Winners: 2001 | 2002 | 2003 | 2004 | 2005 | 2006 | 2007 | 2008 | 2009 | 2010 | 2011 | 2012 | 2013 | 2014 | 2015