IS&T Award - 2014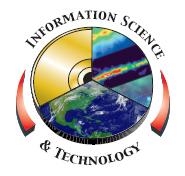 Congratulations to David Petrick, recipient of GSFC's Fourteenth Annual Excellence in Information Science and Technology Award
This award is presented annually to the Goddard employee who best exhibits broad and significant contributions to Goddard programs or projects in the areas of Information Science and Information Technology. The award recognizes career achievement or a specific recent contribution to the field of IS&T. 
David Petrick
The 2014 award was presented (**video not currently available**) to David Petrick on May 21, 2014. Dave Petrick started his career at NASA in 2000. He has a wide range of experience building Xilinx Field Programmable Gate Array (FPGA) based systems for space flight including FPGA design, radiation mitigation and test, Printed Circuit Board (PCB) design, reconfigurable system design, and mission operations. He was the lead design engineer on the SpaceCube v1.0 and v2.0 processor cards including the embedded systems framework, FPGA core development, and electrical design. He was the responsible engineer for the Relative Navigation Sensors (RNS) SpaceCube avionics system build, delivery, and space shuttle payload operations that flew on the Hubble Space Telescope Servicing Mission 4 (STS-125). He was the lead engineer for the SpaceCube hardware deliveries for the Department of Defense (DoD) Materials on the International Space Station Experiment 7 (MISSE-7) and ISS SpaceCube Experiment 2.0 (ISE2.0). Most recently, Mr. Petrick was the system architect of the SpaceCube v2.0 development effort. He is currently the Embedded Processing group leader within the Science Data Processing Branch and SpaceCube Program Technical Development Lead. He has a BSEE (Summa Cum Laude, Valedictorian) from the University of Pittsburgh and a MSEE (Summa Cum Laude) from the Johns Hopkins University. 
Mr. Petrick currently holds one US Patent with 8 more pending related to SpaceCube design aspects. He has won the Robert H. Goddard Award for Exceptional Achievement in Engineering in 2008 for his efforts on SpaceCube. He received the Software Engineering Division Excellence Award for Engineering in 2008 and the Applied Engineering and Technology Directorate Science and Technology Advancement Award in 2008 and 2010. The SpaceCube team won the 2013 IRAD Innovator of the Year Team Award for enhancing the SpaceCube flight processor system. Mr. Petrick won the 2014 Award for Excellence in Information Science and Technology (IS&T). 
Award Winners: 2001 | 2002 | 2003 | 2004 | 2005 | 2006 | 2007 | 2008 | 2009 | 2010 | 2011 | 2012 | 2013 | 2014 | 2015