IS&T Award - 2015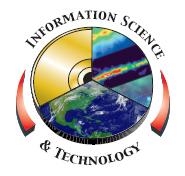 Congratulations to Ted Schultz, recipient of GSFC's Fifteenth Annual Excellence in Information Science and Technology Award
This award is presented annually to the Goddard employee who best exhibits broad and significant contributions to Goddard programs or projects in the areas of Information Science and Information Technology. The award recognizes career achievement or a specific recent contribution to the field of IS&T. 
Ted Schultz
The 2015 award was presented (**video not currently available**) to Ted Schultz on May 26, 2015, in recognition of exceptional achievement and excellence in support of the NASA Wallops Flight Facility. As a technical leader in the field of information technology and information systems, Ted Schultz' applied innovation, tireless support, and dedication to the Wallops Flight Facility is well known to the entire Wallops community and partners. His expertise is continuously applied to the complex infrastructure of the Wallops Launch Facility and Wallops Test Range. A can-do attitude and his problem solver approach makes him a highly valuable, respected and sought after IT expert at Wallops, Greenbelt and with many Wallops' partners, both commercial and federal. 
Ted Schultz' background and experience provides a foundation that enables him to manage multi-year technical efforts with ease and to find the right balance between leveraging existing infrastructure and employing state-of-the-art, more efficient, cost-saving technologies to deliver the best services possible. Ted Schultz' technical expertise and leadership is also leveraged across multiple facility construction projects such as the Multiple Launch Control Center, U6 (Mainland terminal) construction, the X75 (Island terminal) replacement, the North Island Utility upgrade, and the Island Fire Station replacement. All of these projects and the information systems that support them are critical to the operations of Wallops' facilities, utilized by employees and visitors every day. A subset of these systems include: the Next Generation Voice system, Land Mobile Radio System, WFF Emergency Public Address System, and the WFF Fire Alarm System. 
Ted Schultz' efforts in the area risk reduction with respect to the exposure of NASA's high value assets, affects the level of business that Wallops' supports. In fact, Ted helped initiate the removal and burial of above-ground communications cabling as part of the Wallops Multiple Launch Control Center construction project. Had this work not already been underway, the cabling in question would have been exposed during the recent Antares ORB-3 mishap and extensive damage would likely have occurred as a result of the explosion. It is this type of forward thinking and innovation that makes Ted a respected and appreciated steward of taxpayer dollars. 
 
Award Winners: 2001 | 2002 | 2003 | 2004 | 2005 | 2006 | 2007 | 2008 | 2009 | 2010 | 2011 | 2012 | 2013 | 2014 | 2015