For an accessible version of any PDF presentation files identified that are not fully Section 508 compliant, please send a message to Daniel Duffy(link sends e-mail) the Responsible NASA Official for the IS&T Colloquium site.  Include the link to the specific document/file of interest.
Download Adobe PDF Reader (link is external)(link is external)
JIM GRAY
1998 Turing Award Winner

Senior Scientist, Microsoft Bay Area Research Center
Commodity SuperComputing and SuperStorage
THURSDAY, SEPTEMBER 21, 2000
Author, "The Holy Grail of Data Storage Management" 

Founder and Director, Toigo Productions
SANs and Sensibility
WEDNESDAY, OCTOBER 4, 2000
JOSEPH Ja'Ja'
Director, Institute for Advance Computer Studies (UMIACS)

University of Maryland
Geospatial Data Management and Mining
THURSDAY, OCTOBER 19, 2000
WILLIAM CROSSMAN
Founder and Director, Institute for the Study of Talking Computers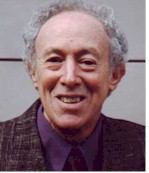 CompSpeak 2050: How Talking Computers
Will Recreate an Oral Culture by 2050
WEDNESDAY, NOVEMBER 1, 2000
JOHN GILBERT
Director, Computation and Matter Laboratory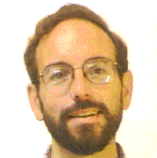 Xerox Palo Alto Research Center
Smart Matter: Frontiers in Computation
WEDNESDAY, NOVEMBER 15, 2000
RUZENA BAJCSY
Assistant Director, National Science Foundation Directorate for Computer and Information 

Science and Engineering
IT2: An Information Technology Initiative for the 21st Century
WEDNESDAY, NOVEMBER 29, 2000
THOMAS FREY
Chief Scientist, DaVinci Institute 

Immortalizer Information Technologies
WEDNESDAY, DECEMBER 13, 2000