About the Series
The Goddard Information Science and Technology Colloquium Series is hosted by the Goddard Chief Information Officer. The series was established in 2000 to promote awareness of Goddard's focus on information sciences and technologies, and joins the Center's already established Engineering and Scientific Colloquia programs.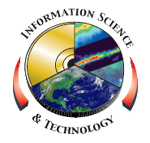 The IS&T Colloquium Committee has assembled an inspiring and distinctive slate of speakers who are leaders in the cutting edge world of Information Science and Technology. Please join us!
Goddard's IS&T Colloquia are typically held on alternate Wednesdays, at 11:00 AM. Colloquia dates, time, and location are subject to change. Please visit our website for auditorium location, speaker information and abstracts, as well as webcasts and schedule updates.
Other Colloquia at Goddard
If you wish to subscribe to our mailing list service for future announcements, please send an email to Matt Dosberg. 
Access to Goddard Space Flight Center is limited to those holding Goddard pictured badges or official visitors. You can become an official visitor by finding a badged Goddard employee to escort you. The IS&T Colloquium committee cannot promise to provide escorts. We regret the inconvenience.
For special assistance and/or to request a Sign Language interpreter, call 301-286-7040.