Goddard Showcase - Wednesday, October 20, 2021, 11am - 11:20am EST
This seminar can be viewed remotely via Microsoft Teams: Join here
Recorded session is available through the Goddard Library
Hackathoning Air Quality (AQ) in Cheverly, MD
Karen Moe  
Former technology manager at the NASA Goddard Space Flight Center, retiring after 40+ years at the space agency
Dr. Binita KC
Data Scientist and User Needs Lead at the Goddard Earth Sciences Data and Information Services Center (GES DISC)
Goddard Showcase - Wednesday, October 20, 2021, 11:20am - 11:40am EST
This seminar can be viewed remotely via Microsoft Teams: Join here
Recorded session is available through the Goddard Library
Earth Information System Infrastructure. Leveraging Infrastructure as code to do science in the cloud.
Ramon Ramirez-Linan
Technology geek with a computing engineering background for the University of Sevilla (Spain)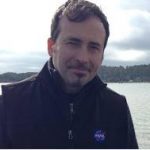 Goddard Showcase - Wednesday, October 20, 2021, 11:40am - 12:00pm EST
This seminar can be viewed remotely via Microsoft Teams: Join here
Recorded session is available through the Goddard Library
Applying Research in Artificial Intelligence for Spacecraft Resilience (RAISR) to Distributed Spacecraft Missions (DSM)
Evana Gizzi
Artificial Intelligence (AI) Ph.D. candidate at Tufts University in Boston MA, and a Pathways Intern at NASA Goddard Space Flight center in Greenbelt MD
Cyber-Physical Digital Twins - Georgia Tech Smart Campus Cases Studies
Dr. Olivia Pinon Fischer
Senior Research Engineer, School of Aerospace Engineering, Georgia Institute of Technology. Leads the Aerospace Systems Design Laboratory's Digital Engineering Division
Dr. Scott Duncan
Research Engineer in the Aerospace Systems Design Laboratory, Georgia Institute of Technology
Overview of ArcGIS and ArcGIS Online capabilities
Michael Little
Computational and Information Systems Technology Office (CISTO Code 606), NASA GSFC.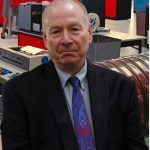 The Future of NIST SP 800-53: Revision 6 and Beyond
Victoria Yan Pillitteri
Acting Manager, Security Engineering and Risk Management, Computer Security Division, Information Technology Laboratory, National Institute of Standards and Technology (NIST)